Poultry Poster

This high quality poster is produced in full colour on A3 Glossy Heavy Paper, ideal for framing. The subject is a Standard Modern Game Cockerel, an Adelaide Royal Show Winner for Malcolm Fuller and an outstanding example of the breed, shown against the truly Australian background of a typical stone ruin surrounded by native bushland. This poster has a truly Australian flavour showing a real life Australian Fowl.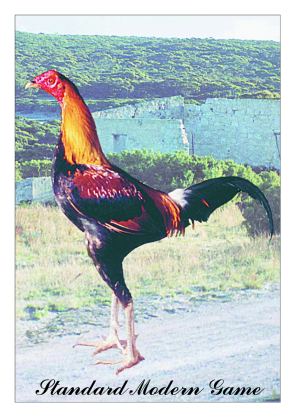 The Standard Modern Game
$12 per poster.
$17 laminated.
Postage and handling within Australia is $4.00
Clubs that wish to sell this poster for fundraising purposes can contact us for a club wholesale price.